Combine Connections
Local stars shine at the NFL Combine.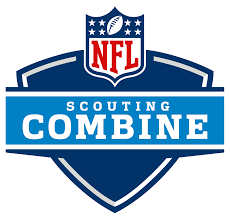 The NFL Scouting Combine. Or, the Underwear Olympics, if you're nasty, is a 4-day event held in Indianapolis where the best College Football players from around the country take part in workouts to test their athleticism against their peers. These workouts include the 40-yard dash, bench press, broad jump, vertical jump, 20-yard shuttle, 60-yard shuttle, 3 cone drill, and position-specific drills. 
The 2020 Combine is chalk-full of talent and some of that talent was honed right here in San Diego. Dezmon Patmon, Terrell Burgess, Casey Toohill, and Dominick Wood-Anderson are four locally bred athletes that showcased their skills this year in Indy.
---
Dezmon Patmon WR, Steele Canyon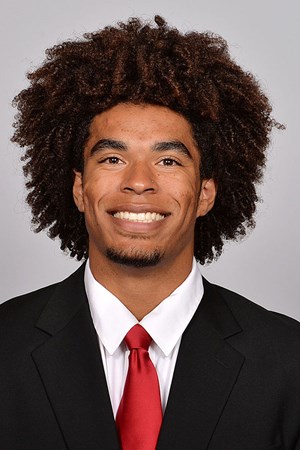 The former Steele Canyon Cougar has accumulated 1,976 yards and 13 touchdowns over 36 games at Washington State who, ironically, are also called the Cougars.
His calling card, however, is his frame. At 6 foot 4 inches, 225 pounds, Patmon has the size to overpower opposing defenders, which is what makes him an intriguing prospect for NFL scouts. When asked about someone he credits with getting him to where he is today, Patmon replied, "My father. I was blessed to have two amazingly great parents but I think a son always idolizes his father."  Patmon's combine was highlighted by running a 4.48-second 40-yard dash; an outstanding time, especially at his size. This compares nicely to two receivers ranked at the very top of this draft, Jerry Jeudy (4.45) and CeeDee Lamb (4.50) who are three and two inches shorter respectively and are both around 30 pounds lighter than Patmon. 
---
Terrell Burgess S, San Marcos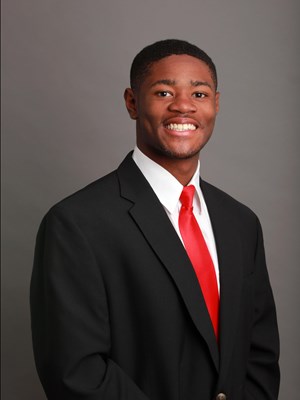 Burgess had a breakout season in his senior year at Utah. While a 5 foot 11 inch, 202-pound build will not jump off the page, his defensive production on one of the top units in 2019 could make prospective pro teams run to call his name come draft day.His combine workout featured a 4.46 40-yard dash, 20 reps on the bench press, a 33.5-inch vertical jump, and a 122-inch broad jump. His draft projection currently sits in rounds four through five according to thedraftnetwork.com
---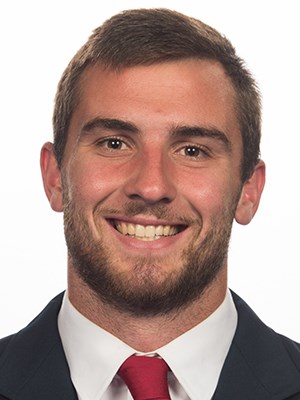 Casey Toohill LB, Cathedral Catholic
The Stanford Linebacker excites scouts in a similar fashion as Patmon, standing at 6 foot 4 inches, packing 247-pounds. Over his first three years at Stanford, he amassed 66 tackles and 6.5 sacks. His senior year, however, Toohill went into beast mode totaling 57 tackles and 8 sacks in the 2019-2020 season. His standout drills at the combine included a 4.62 40-yard dash, 17 reps on the bench press and an impressive 39-inch vertical jump. Every year linebackers are getting more and more athletic: Toohill is a perfect example of that.
---
Dominick Wood-Anderson TE, Steele Canyon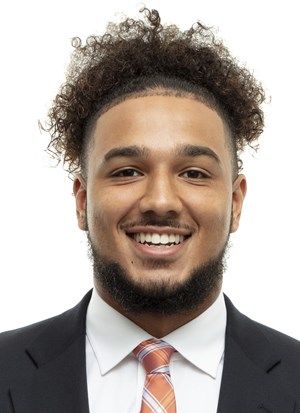 Wood-Anderson transferred to the University of Tennessee after spending two years at Arizona Western Junior College. While he only caught 21 passes his senior season at Tennessee, he is an imposing physical force at 6 foot 4 inches, 257 pounds; a prototypical build for the modern NFL tight end. His combine numbers included a 4.92 40-yard dash, a 119-inch broad jump and a 35-inch vertical jump. Wood-Anderson did not have the most conventional path to be where he is at today coming from a junior college, but his physical gifts will force NFL teams to take a look at him come draft day
---
All these athletes bring something different to the table and the unique skill sets of each prospect make the combine and NFL Draft process so intriguing to follow. Grossmont student and football fan Jonathan Yerkes gives his take on whether performance at the combine is a good indication for success in the NFL: "It definitely helps," Yerkes said. He continued: "It's not the make all end-all. There are certain players that may have a bad 40 time or they don't perform well in the drills but the person that comes to mind is J.J. Watt. His combine was horrendous and now you know, back-to-back Defensive Player of the Year.
While the combine is filled with players that can run the fastest, jump the highest and throw the farthest; it is not everything in the eyes of most NFL scouts. The physical traits shown at the combine also need to match their true ability as a football player for NFL teams to call their name on draft day. It's not every year that there is so much talent from right here in San Diego and it will be exciting to watch their growth as they transition into being professionals.