Roses, Tears and Plot Twists, Oh My!
"The Bachelor" Season 26 Two-Part Finale Recap
This story includes spoilers for this season's finale of "The Bachelor."
Those who are avid "Bachelor" or "Bachelorette" fans have probably said, "This is the most dramatic finale yet,"  twice every year. Most of the time, yes, the episodes are dramatic and filled with plot twists, and the latest finale aired over two nights can be added to the bunch.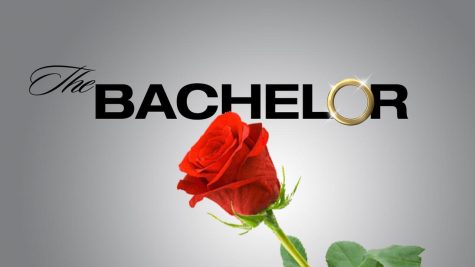 Part One 
Thirty-one women originally flew out to LA to win Clayton Echard's heart, but only three women made it to the finale before he could get down on one knee: Susie Evans, Gabby Widney and Rachel Recchia. During one of the final nights in Iceland, where this season's fantasy suite dates took place, Evans was the last one to have that one-on-one time with Clayton.
Evans was sent home after telling Echard she would not be able to move forward if Echard told her he loved her, but told the same to the other remaining women, especially if he planned to be intimate with them. Echard sent her home after she explained that to him. 
The next night at the rose ceremony, Echard decided to drop a shocking piece of information on remaining contestants Widney and Recchia by telling them, at the same time, that he had become intimate and fallen in love with them both, as well as Evans.
The room cleared out pretty quickly as both women went in separate directions to cool off after hearing everything. Both were unhappy with Echard. "He's in love with two other people. Not just falling, he's in love with two other people," Recchia said. 
Just as in many other "Bachelor" episodes, the building was filled with a lot of tension. In the live audience that attended "After the Final Rose," many shocked faces were shown along with some "Oh, why would you say that?" expressions. 
When it came time to hand out the two roses, Widney declined her rose from Echard and almost sent herself home, leaving Recchia looking shocked and confused as ever, along with the audience. After a discussion between Echard and Widney, she decided to stay and accept the rose.
After Recchia and Widney won over Echard's family, he started to have regrets about letting Evans go. He talked about it with his family, who tried to tell him Evans was the one that got away, and it's now in the past. They advised him to move forward with the remaining two women. But that didn't stop Echard from going after Evans.
Part Two 
Jesse Palmer, the new host of "The Bachelor," showed up to Evans' hotel room and invited her back as a contestant to work things out with Echard. 
Evans' first interaction back seemed awkward and strange. She got thrown straight into meeting the family, and the room seemed to have an uncomfortable vibe. Quickly after saying hello to the parents, Evans pulled Echard outside to talk.
Regarding their previous interaction, Evans asked, "If you love me, how could you treat me that way?" She said she was unable to make a decision at that moment, but heard Echard's declarations of affection and appreciated everything he said.
Fast forward to Widney and Recchia talking about hometown dates. Echard showed up, dropping yet another shocking piece of information on the two, saying his heart was with Evans and not them anymore. Many faces in the audience dropped. 
Widney rightfully expressed how she felt and then left the room, leaving Recchia sitting there in tears. Echard got up and followed Widney, who was done with him at that point. She made some good points and did not hold back one bit. After the heated conversation was over, Echard asked if he could walk her out, to which she replied, "No." Good for her.
They cut to "After The Final Rose" where Widney talked to Palmer about the breakup and how she feels. "I was angry, I felt betrayed, I felt hurt," she said. "And I think that's a totally appropriate emotion to feel at the time."
Recchia and Echard had an emotional conversation, and, just like Widney, she did not hold anything back. "Me choosing to stand there with you, I was the only one who chose to stand there, and you told me that you were willing to fight for this and that moving forward would make us stronger, and I believed you," Recchia said.
When being interviewed on "After the Final Rose," Recchia said when she is in love she thinks you should fight for that person, and she fought all the way until the end, more than she ever thought she could.
While Echard was mid-proposal, Evans made the decision to leave Iceland alone because she doesn't feel they are on the same level with love. In "After The Final Rose," Echard said that the lessons he learned from his mistakes made him a better person. The relationship between Evans and Echard might have ended in Iceland, but they found their way back to each other after returning home.
The couple made their first appearance on "After The Final Rose" and stated that they took time apart after Iceland to talk everything through before getting back into a relationship, and the two seem so happy.
As for the remaining contestants? Recchia and Widney were announced to be the new Bachelorettes, and they couldn't have made a better choice. Overall it was a good season with just the right amount of drama.