District Diversity
When San Diego County residents think of English as a second language, they may assume Spanish as an individual's first language. It is a natural assumption because San Diego borders Tijuana, Mexico.
However, at Grossmont College, Arabic and Farsi are often students' first languages. This is because the school sits in a diversely populated area. Many people in El Cajon traveled from the Middle East and made new homes in eastern San Diego. The college benefits from this by receiving a culturally diverse campus, as students from all over the world attend Grossmont each semester.
Prior to its March meeting, the Grossmont Cuyamaca-Governing Board hosted an English Second Language workshop where ESL faculty discussed changes to the program. Since the pandemic, new curriculum for ESL has been implemented across the district. The new accelerated language learning program uses activities and focuses on reading, writing, speaking, grammar and listening. Old teaching methods had separate texts for separate classes, but now the texts and classes intertwine much better.
In addition to the new ESL educational program, the Grossmont-Cuyamaca Governing Board said it supports students with its current Districtwide Goals and Strategic Priorities. The list of objectives focuses on increasing student enrollment, particularly among historically underserved populations, and eliminating equity gaps in student access and outcomes.
"The board has taken several steps to advance policy related to diversity, equity, inclusion and accessibility in recent years," Dr. Lynn Neault, the district's chancellor, said through email. "The board added to its monthly meeting agenda updates on diversity, equity, inclusion and accessibility initiatives."
Throughout recent years, the board has added multiple initiatives aimed at cultural diversity on campus. One example is the June 2021 resolution 21-011, which affirms the district's commitment to diversity equity and inclusion. Another example is the June 2020 resolution 20-015 denouncing violence against Black Americans and commitment to anti-racism. Additionally, the college offers a number of events to help new students get acquainted.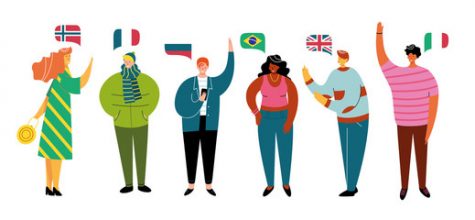 "We proudly offer cultural heritage months and activities, as well as affinity orientation and resource nights, including our recent Black/African American Family College Night, upcoming LatinX Family College Night and Asian American and Pacific Islander Family College Night," Grossmont College President Denise Whisenhunt said in an email.
Faculty at the March workshop also explained how the new ESL curriculum strives for a shorter sequence and higher goals. Of the ESL students at Grossmont, 14% are international students, while the other 86% are refugees, asylum seekers and immigrants. Students range from 17 years old all the way up to grandparents trying to communicate better with their grandchildren.
ESL classes are able to be taken as credit or non-credit; the choice is up to the student. Grossmont and Cuyamaca's programs are aligned, which should allow students to switch between schools seamlessly.
Leave a Comment
Your donation will support the student journalists of Grossmont College. Your contribution will allow us to purchase equipment and cover our annual website hosting costs.
About the Writer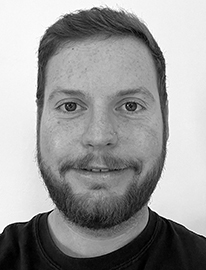 Andrew Breitenbach, Deputy Editor
Aspiring journalist, local sports fanatic and extreme sports enthusiast. Cross-media journalism major that enjoys movies, music, video games, art and sports.