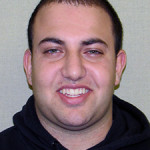 By: Elias Totah
Summit Staff Reporter
March is here, and with it comes college basketball madness. The NCAA tournament, which runs through April 6, brings fans together in a month of brackets, upsets and underdogs.
A few big name schools could be contending for a national championship, but the clear-cut favorite to win right now is the Kentucky Wildcats. Head coach John Calipari has the most equipped team in the nation, with a mixture of physical attributes and high-IQ players to get to the top.
Led by freshman power forward Karl Anthony-Towns, the Wildcats have taken the nation by storm with an undefeated record of 27-0 overall and a 14-0 SEC conference record. They have faced tough tests against North Carolina, Texas, Louisville and Kansas, but have managed to squeak past each and survive. The close calls help a team's ability to overcome adversity, although they would probably like to be beating teams by 25 plus points every night.
University of Virginia and Gonzaga, which only have a couple losses between them, have proved to the nation that they can play team ball. Virginia has still managed to prevail without Justin Anderson, one of their best scorers in who was averaging  more than 13 points a game before he got injured.
A team that has really been hit-or-miss all season (and my favorite college basketball team) is North Carolina. Coming off a 58-46 home loss to North Carolina State, people are starting to question how much head coach Roy Williams has left anymore. The Tar Heels stand at 19-8 with some bad losses to North Carolina State, Pittsburgh and Butler. The team shows signs of great play against upper-echelon teams, but shows a lack of focus against unranked opponents at times. If North Carolina can just play consistent basketball for the rest of the season, they can be a dangerous team in the tournament. The "if" factor is in effect with the Tar Heels.
Another local favorite has finally solidified themselves as a top-25 team in the nation is San Diego State University. Now ranked 24th, the Aztecs are streaking right now, with a 22-6 record– quality versus Pittsburgh, BYU, Utah and Wyoming. Led by guards Winston Shepard and Aqeel Quinn, the Aztecs have managed to score points necessary. The key has been San Diego State's defensive mentality on a yearly basis, which puts them in contention to win every year. Look out for those Aztecs as they try and make a run in the tournament.
The big tournament should be exciting to watch once again. Follow along as with your brackets and we face another year of madness.
SCHEDULE:
First Round: March 17-18 in Dayton, Ohio
Second-Third Rounds: March 19 and 21 in Louisville, Pittsburgh, Portland and Jacksonville, Fla. March 20 and 22 in Charlotte, N.C.; Columbus, Ohio; Omaha, Neb., and Seattle.
Midwest Regional: March 26 and 28 in Cleveland, Ohio
West Regional: March 26 and 28 in Los Angeles (Staples Center)
South Regional: March 27 and 29 in Houston
East Regional: March 27 and 29 in Syracuse, N.Y.
National Semifinals: April 4 in Indianapolis
Championship Game: April 6 in Indianapolis