Grossmont Celebrates Earth Day, Every Day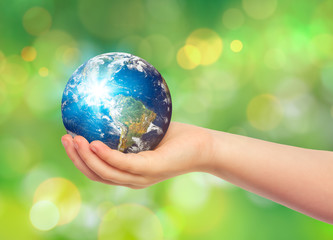 Hang on for a minute...we're trying to find some more stories you might like.
The advent of spring has always brought immeasurable joy to humanity after the bleakness of a barren winter. It is a season of awakening, regeneration, fecundity and beauty. Pagan civilizations paid homage to Gaea or the Earth
Goddess, creating elaborate celebrations and rituals. Many of these customs have continued throughout the centuries to be celebrated in modern times.
Earth Day is observed and celebrated worldwide every year on April 22. The concept arose during the height of the counterculture movement in the United States: the Vietnam War and protest conflicts, political and racial unrest and man-made pollution awareness. Twenty-two million Americans celebrated nationwide on the first Earth Day, April
22, 1970.
Since its inception, the global focus has been directed toward environmental efforts and programs to educate populations about ecology awareness, reducing pollution and preventing or impeding the destruction of natural
habitats. Numerous festivals will be held throughout the county, notably the annual gala at Balboa Park.
Grossmont College practices and encourages students to observe and to participate in ecological awareness on a daily basis. A campus beautification project was held April 5 to encourage students to understand and participate in eco-savvy activities to underline the college's efforts to reduce environmental impact.
Numerous large trash and recycling bins are available throughout the campus, as well as signs posted to direct waste to its proper receptacle. Maintenance and other staff patrol the campus on a regular basis to report or clean up any trash or spills. Construction and campus waste products are placed into appropriate containers for proper disposal. Hazardous waste is carefully regulated and contained in special containers until disposal.
The landscaping is well-cultivated throughout the campus, with many areas populated with natural vegetation that reduce water usage. Some spots are partially secluded— ideal to study or just to chill in a quieter outdoors environment. Many of the flowering shrubs and plants are blooming currently.
These are just a few of the solutions Grossmont has implemented to retain the commitment to ecological preservation. However, the efforts by students, employees, staff and faculty all contribute to our ecology-friendly campus and facilities.
About the Writer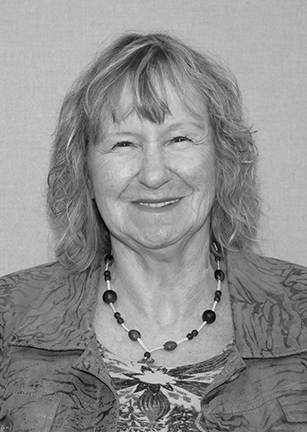 Sandi Westrand, Staff Writer
Undecided major who returned Grossmont after a 50-year career in nursing to pursue her love of writing,  learning and rock music. Enjoys her family, cats,...