Men's Volleyball Serves Up Conference Title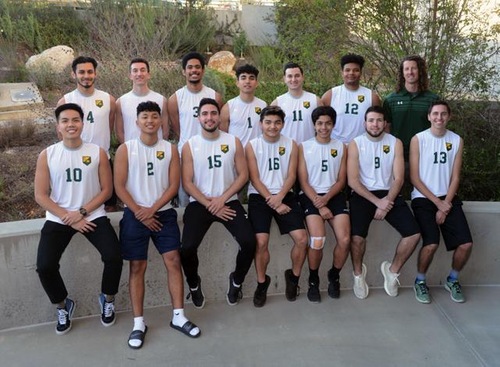 With an impressive 5-1 conference record, G-House volleyball battled its way to the top, taking home the PCAC title. With dominating shutout wins against tough conference opponents, San Diego Miramar, Palomar and San Diego Mesa, this team was destined for the postseason.
On April 19, the Griffins ventured to El Camino College, where they defended their conference title and fought to further their post-season longevity against the fierce Warriors in the CCCAA Regional Playoffs as the 7th placed seed. The Warriors proved to be a fierce competitor as they entered the playoffs sporting an astonishing 17-3 overall record including an impressive record of 11-1 in their respective South Coast Conference. While G-House served and dug hard, the Griffins ultimately fell prey to the Warriors on the enemy's homecourt 3-1, ending their hard fought playoff performance.
The Griffin's achievements do not only stop at taking home conference titles. In the 2019 California Community College Men's Volleyball Coaches Association State Poll, Grossmont was ranked an impressive No.10 overall.
Overall: 8-10 Conference:5-1 Home: 3-3 Away: 4-6