It's Grossmont's Time to Serve
Grossmont College doesn't stop at just Veterans Day when it comes to showing its appreciation for its Vets.
"What does Veterans Day mean to you?" This is something I asked myself this past week as the day inched closer and closer. 
Nov. 11 comes and goes every year, and as a veteran myself, I noticed I knew nothing about the history that sits on this day. The day is also known as Armistice Day and Remembrance Day, which is celebrated throughout the world in many different countries, as this represents the day World War I came to an end. In the United States, Veterans Day means a great deal and is a time for Americans to honor all those who served in our nation's military.
When I asked my friend Josh Park, a fellow soldier from my unit when I was in the Army, about his thoughts on the day, he told me that it was a significant holiday for him and his family, as he is a tenth-generation soldier. His family has been serving this country for decades. This was surprising to me since growing up it was never something we celebrated outwardly in my family. 
Still, I am the first to serve in my family, and quite possibly the last, but this is what I've come to notice about so many veterans I know and continue to meet is that we all have different influences that led us to join. Still, the one commonality is we all wanted to serve our country and were willing to sign our lives away for it.
I also wanted to dive deep into how Grossmont serves its vast veteran community. My experience here as a veteran at Grossmont can be described no better than simply saying that it's been easy, and I believe that's how it was intended to be. Ever since arriving at Grossmont after leaving the Army, the school has been there every step of the way with admissions and financial aid and putting me on an education plan with a dedicated team of counselors provided by the school. 
I asked my fellow veteran and Grossmont Griffin Brian Yi how he felt his experience was, and he had this to say: "I know for a fact that without my VA counselor and the education plan I would not be getting ready to transfer to UCSD right now as an engineering student."
Grossmont has been helping veterans way before Yi and me, and it has been expanding its community due in part to all the programs and benefits available to veterans. One of the many perks of being a veteran at Grossmont is priority registration. As any college student knows, this is one of the most crucial parts of being a student because it's always a race in the hopes you can get into the class you need before it fills up. With priority, veterans can relax knowing they will have first dibs on all courses, making getting those required courses that much easier. 
The Veterans Resource Center at Grossmont steals the show when it comes to helping veterans through its various programs to alleviate any stresses a vet may have about the school year. The VRC offers a program that allows any veteran to acquire a laptop or textbook or even those fancy and expensive math calculators on loan for the semester by simply sending an email to the VRC with your student ID for requests. The VRC also assists in helping its vets with emergency gas and groceries and works with various programs such as Gizmo's Kitchen, the Assistive Technology Center, and other off-campus agencies to offer any assistance to vets and their families.
The VRC claims to do its absolute best to strive in three areas: academics, camaraderie and wellness, which is spot-on as they even go as far as offering personal counseling for veterans. This is without a doubt invaluable because many veterans struggle from different traumas, and to have a school that actively engages with those veterans and helps them pursue an education and simultaneously helps to improve their mental wellbeing shows how far Grossmont College is willing to go for those who serve and have served this country. 
Grossmont held a Veterans Day celebration on Nov. 10 in the quad with a special appearance from College President Denise Wisenhunt, who spoke at the event thanking all the veterans in attendance and reiterating how much she truly appreciated their service and sacrifice for our country. 
Grossmont continues to show its appreciation far beyond just Veterans Day and actively engages on a daily basis with its vets on and off-campus. I am glad schools like this exist today because many veterans would be left in the dark on their own to navigate school life without them.
Leave a Comment
Your donation will support the student journalists of Grossmont College. Your contribution will allow us to purchase equipment and cover our annual website hosting costs.
About the Contributor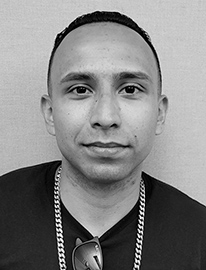 Joseph Salcido, Editor-in-Chief
U.S. Army veteran and current student at Grossmont College pursuing a degree in journalism. Interns with NFL Network and hopes to one day be an on-air...