2021 Sees Red With (Taylor's Version)
How does the 2021 rerelease compare to the 2012 original?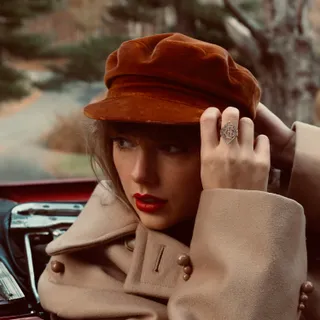 Quarantine has spoken to Taylor Swift in ways that most people couldn't even begin to fathom. She surprise-dropped "Folklore" in July 2020, which earned her a Grammy for "Album of the Year," and later released its sister album "Evermore." 
Now it's 2021 and Swift has used this remaining downtime to attempt something many people thought she could never do: re-recording her entire original library. And this November, she has knocked it out of the park in a major way with the release of "RED (Taylor's Version)."
To give a quick recap, Swift is in the process of rerecording her first six albums in order to truly own her work. The masters of the first six albums were originally owned by Big Machine Records, Swift's first record label. They have since changed hands several times, and Swift has left BMR for Universal Music Group as of 2018. After years of refused offers to attain the rights to her master recordings, Swift decided to stop playing by everybody else's rules, and instead made her own. 
In order to properly own her original six albums, she is re-recording the entire library and releasing them as (Taylor's Version). For years, Swift has denied use of her music for films, television or marketing because she was not allowed to buy those masters. But now, Swift can allow use of all her music under (Taylor's Version), and none of the previous owners see a cent of it.
The first album to be released was "Fearless" in April 2021. It was received positively, and people were excited to see her begin this new chapter. However, things have been shaken up with the fan-favorite album "RED." In the days preceding the release, the Empire State Building lit up in a bright flush of red, and tagged the singer in a Twitter post. Starbucks has started selling Swift's favorite drink, Taylor's Latte, which is a grande caramel nonfat latte. Companies and people everywhere are sharing an outpouring of love and support for "RED," which many fans consider to be her best album.
These re-released albums are a big deal for fans because Swift is including many tracks from "the vault," which she says are songs that had been cut from the album the first time around. "RED (Taylor's Version)" has a whopping 30 tracks on the album, including a 10-minute version of "All Too Well," one of her most beloved songs (as well as a short film to accompany it.)
So how do the new songs compare? Are they better? Worse? Exactly the same?
It's a little bit of "all of the above" and everything in between.
One thing Swift has going for her with re-recording her albums is the better audio quality. The new songs are available as Lossless Audio with Dolby Atmos through Apple Music, and listening to them on noise-canceling headphones felt exactly like being swathed in the warm, autumn red that she worked so hard to evoke. 
The album's title track "Red" had a new depth from her matured vocals. There is a kind of passion punched into it that seemed to come from a decade of love, loss and learning. The original point of the album was to talk about heartbreak, but looking back on things over time can bring new meaning to the lyrics and how they now feel.
On the other side of the coin is the upbeat party song "22," an ode to being  in your early 20s and happy, free, confused and lonely in the best way. (Taylor's Version) seems to be somewhat lackluster in its delivery, whereas the original had a chipper and energetic feel to it. Swift is almost 32 now, and if you ask any 30-something they could probably explain why the song sounds different.
The 10-minute version of "All Too Well" is a sad look into a broken relationship and the broken girl that was left behind. The short film (written and directed by Swift) is even more of an emotional punch to the gut. Although it's never been officially confirmed, it's pretty much accepted by Swift's fans that the song is about her relationship with actor Jake Gyllenhaal, and the short film is pretty damning. 
Whether you consider the songs to be better or worse, this album is a celebration of Swift's right to own her own work, and everybody seems happy to support her. She has yet to announce which album will be next, but fans are eagerly looking for all of Swift's little easter eggs that will lead to the next chapter of her career.
Leave a Comment
Your donation will support the student journalists of Grossmont College. Your contribution will allow us to purchase equipment and cover our annual website hosting costs.
About the Contributor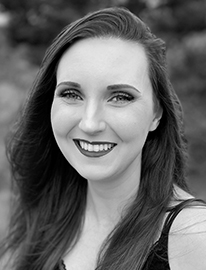 Makayla Hoppe, Editor-in-Chief
Journalism major pursuing a career in live theater. Loves cats, "Alice in Wonderland" and entertainingly-bad movies.