2022 Year of Music in Review
2022 was a huge year for music, with many new artists blowing up, and many old artists making their return.
This was a big year for music in terms of releases, and it was also the first full year since lifted pandemic restrictions allowed for concerts and festivals back in full. With all of this happening, many artists decided 2022 was the perfect year to release new albums and get their fans excited after some long years.
Two major albums were released on Jan. 7 to start the year off with popular R&B singer The Weeknd releasing "Dawn FM" and rapper Gunna dropping "DS4EVER." The Weeknd released his last album in 2020, and fans were relentlessly asking for more new music, and it was delivered right in time for touring again. Gunna frequently released music but this was his first solo album in two years as well. The timing worked out for fans as later this year Gunna and another member of the YSL Label were arrested for RICO charges. January also saw the release of "Long Live Dolph," a tribute album to the late Young Dolph who was killed in November 2021. The album had a variety of different artists from his Paper Route Empire collective featured on different songs.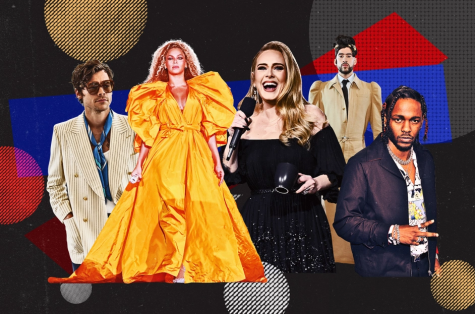 February did not see as many large album releases, but still, a couple of notable ones came out. Avril Lavigne dropped her album "Love Sux," after three years without any releases, to middling critic reviews. Popular rapper Yeat released his album "2 Alive" after blowing up on TikTok and getting tons of support from other popular rappers. While the reviews were subpar fans seemed to love the album which led to a deluxe version released later in the year. Popular 80s artist Tears for Fears released their first album since 2004, "The Tipping Point", and it was met with much praise.
March was a very big month with the most notable album being Rosalia with "Motomami." Latino pop took over clubs and culture this year and Rosalia definitely helped contribute to the impact. Her album was widely praised and talked about on social media. Pop singer Charli XCX also released her album "CRASH" which was also met with positive reception. Rapper Lil Durk released his album, "7220", which managed to make an impact in this year's rap scene. Hyperpop artists Bladee and Ecco2K released their collaboration album Crest, much to the delight of the fans.
While April was not the biggest month for albums, there were still a couple of notable ones. By far Pusha T had the biggest album of the month with "It's Almost Dry." This was his first album in four years, and it lived up to the hype that everyone had behind it. The album is now nominated for Best Rap Album at the Grammys in 2023. Future also released his album, "I Never Liked You" which is also in the running for best rap album at the Grammys. Critically, it wasn't as well received as Pusha T, but fans still enjoyed it.
May had three of the biggest releases of the whole year, and it was a very busy month for music. The first major album is one that many people argue as album of the year, with "Una Verano Sin Ti" by Bad Bunny. This album lead to a huge tour that sold out later in the year, and brought reggaeton to the spotlight in full force. Every club now plays at least a couple of Bad Bunny and reggaeton songs throughout the night. The next major album was "Mr. Morale and the Big Steppers," Kendrick Lamar's first album in five years. Fans had been waiting for a long time for this one, and it lived up to the hype and expectations that they all had. The last major may release was Harry Styles with his album "Harry's House," his first album in three years and another of the major three that lived up to expectations.
June was a slow month after all the major albums from before, but there were still a couple standouts. It started with Post Malone releasing his album "12 Karat Toothache," but much to the disappointment of fans and the media. Drake released his album" Honestly, Nevermind," which many people criticized for the overuse of dance and house music influences.
The month of July brought two album releases that were almost polar opposites of each other. Artist Steve Lacy released his album "Gemini Rights," which was a very unique situation. Thanks to TikTok, he and certain songs blew up and shot him up in popularity he had not seen before. Meanwhile, Beyoncé released her first album in eight years under the name "Renaissance," much to the fervish excitement everyone had for it. Many people argue that it is deserving of the album of the year, which it is nominated for at the Grammys.
August and September were slow months and can definitely be combined with how few big releases there were. In August, DJ Khaled released his album "God Did" which was not well received by many people. Demi Lovato also released an album, "HOLY FVCK" which was receiving tepid reactions. In September, Kid Cudi released "Entergalactic," an album to go along with his newly released Netflix movie of the same title. Yeat also released another album, "Lyfe," that was very popular with his fans as well and is leading him to do a new tour in 2023.
In October, Taylor Swift released her new album "Midnights," which was very popular with her dedicated fanbase. Rapper Lil Baby had his new album "It's Only Me," but unfortunately, it left a disappointing taste on many fans' musical palettes. House DJ, Fred released his album "Actual Life 3," which was well timed considering he blew up from a very popular Boiler Room DJ set on YouTube a few months earlier.
Finally, for November the biggest album of the month was Drake and 21 Savage with "Her Loss." This brought Drake back to rapping as opposed to his house music album, and it resonated much better with core fans. Joji released an album "Smithereens" which the fanbase had high hopes for, but it didn't seem to live up to what they were hoping for. Rapper group BROCKHAMPTON released their final album "The Family," receiving a positive reception on their farewell album.
When asking different people what their album of the year was, there were plenty of different answers. Marie Dominique, a student at SDSU, said that her favorite album was Bad Bunny's "Un Verano Sin Ti."
"You heard the album everywhere and every DJ and club was playing it so how could it not be album of the year?" she said. "I don't think people realized how big he is and how he's more worldwide than their favorite artist."
Another student, Jose Dominguez had a different opinion on the matter. "Hey, just because I'm Mexican doesn't mean I enjoyed the Bad Bunny album, man. It was all about that Drake and 21 album, because the last album he had was terrible and this one gave me faith in him again."
While the album of the year debate may never end, it is safe to say that there was more than enough music to go around for fans of any genre. Hopefully 2023 will bring more legendary albums and artists to the spotlight like 2022 did.
Leave a Comment
Your donation will support the student journalists of Grossmont College. Your contribution will allow us to purchase equipment and cover our annual website hosting costs.
About the Contributor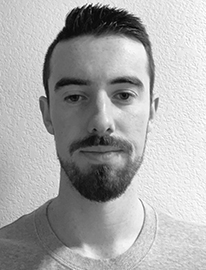 Liam Klingensmith, Staff Writer
Journalism major hoping to transfer to SDSU next year. Enjoys going to a lot of concerts and festivals. Spends his free time listening to lots of music...