ASGC Election results are in
Grossmont has a fresh new student government.
Polls were open from midnight to midnight, April 25-26, for students to elect new or incumbent members of the Associated Students of Grossmont College (ASGC) and the Student Trustee.
For those unaware, the ASGC is the participatory governing group on campus that represents all Grossmont College students. They are the student government of the school, with their own set of bylaws and a constitution to which they strictly adhere.
Beyond representing the interests of Grossmont's student body, the ASGC also has the responsibilities of chartering clubs, fundraising, facilitating the interclub council, planning student events and appointing representatives to committees.
The Student Trustee, on the other hand, is a separate role from the ASGC. The trustee is the student representative to the Grossmont-Cuyamaca Community College District Board of Trustees. The position holds a vote on governing matters the board has jurisdiction over, allowing them to weigh in on legislative decisions.
The ASGC and the trustee will often hold a close relationship and work together to meet the interests of the students they represent. The Student Trustee has even been referred to as an "ex-officio" (nonvoting) member to the ASGC, but beyond this title and sharing a constituency, the similarities between the two largely halt.
Every year in the spring both the ASGC and Student Trustee hold elections to either reelect current members to their roles or elect new individuals to the role. After votes are tabulated, the election winners are announced. The representative-elects assume their full positions in the fall semester.
ASGC Election Results:
Student Trustee – Cesar D. Nuñez
ASGC President – Cesar D. Nuñez
ASGC Executive Vice President – Christian Thornton
ASGC Vice President of Finance – (Still Vacant)
ASGC Director of Board Affairs – Gian Cortez
ASGC Director of Campus Activities – Renzo Tayag
ASGC Director of Student Legislation – Alshareef Dekheel
ASGC Director of Publicity – Asuka Mogi
ASGC Director of Web Development – (Still Vacant )
ASGC General Board Director: Madeleine Winchester
Leave a Comment
Your donation will support the student journalists of Grossmont College. Your contribution will allow us to purchase equipment and cover our annual website hosting costs.
About the Contributor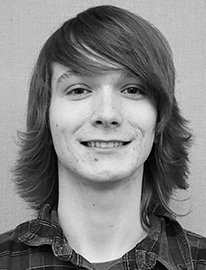 Gideon Fogt, Editor-in-Chief
Editor-in-chief of The Summit and journalism major with a passion for all things related to sports, politics and the natural world. Looking forward to...