Rod's Reel Referrals: Women's history Month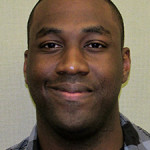 Women's History Month, which began as "Women's History Week" until 1987, is celebrated in March in the United States, Canada and Australia. The month highlights the many contributions of women in history, as well as the pioneers of today. This March, I have compiled a short list of films featuring both fictional and real-life characters who made sacrifices for the sake of equality and honored the spirit of female empowerment.
Currently in Theaters: "Serena"
Directed by Susanne Bier. Starring Jennifer Lawrence and Bradley Cooper. 2014.
Based on the best-selling novel of the same name, this fictional film reunites the on-screen powerhouse duo Lawrence and Cooper for the third time as Serena and George Pemberton, proprietors of a struggling lumber manufacturing company during the Great Depression.
The film begins in an almost Disney-esque setting. George meets Serena, an orphaned adult woman all alone in the world, and immediately falls in love and proposes to her during their very first conversation–on horseback, no less. After he returns to the rural North Carolina countryside with his young bride, George and his male business partners get much more than they anticipated with the ruthlessly ambitious and outspoken ingenue. Serena becomes obsessed with turning the tides of their failing company while simultaneously coping with the emergence of her husband's illegitimate infant son, as well as her own infertility issues.
Streaming on Netflix: "The Invisible War"
Directed by Kirby Dick. 2012.
This harrowing documentary exposes the plight of sexual abuse against female members of the United States Armed Forces and their road to recovery and redemption. Dozens of women from every branch of the United States military come together to collectively share their trials and triumphs.
This film primarily focuses on a group of 17 brave female former armed service members brought together in a lawsuit in 2011 against the Feres Doctrine, a Supreme Court ruling that does not hold the United States government liable for service-related injuries sustained during active duty resulting from negligence from the armed forces. Sexual assault falls under the "negligence" category during military court hearings, which puts the victims at an automatic disadvantage that hinders them from receiving proper psychological care during and after their enlistments. This, coupled with a corrupted military justice system oftentimes overseen by the assailants themselves, military sexual assault victims are not only forced to live with shame and degradation of being violated, but also face an uphill battle within the military justice system that rarely offers justice.
On DVD/ Blu-Ray Disc: "Norma Rae"
Directed by Martin Ritt. Starring Sally Field, Ron Leibman and Beau Bridges. 1979.
Based on the true story of Crystal Lee Sutton, a factory worker, unionizer and women's suffrage activist of the 1970s, this film has became a bastion for the modern-day struggle for equal rights in the workplace. Sally Field stars as the titular character, in a performance that earned her an Academy Award for Best Actress in 1979.
Norma Rae is archetypal hardworking single mother laboring under harsh work conditions at a textile factory where her elderly parents are also employed. Frustrated with the low pay and the litany of sicknesses and ailments she and her family have suffered, she — along with union organizer Reuben Warshowsky (Leibman) — risk persecution, their jobs, and even their freedom to secure reasonable working standards and higher pay for the disenfranchised low-level employees. Norma Rae takes a silent stand by simply holding up a cardboard sign with the word "UNION" printed on it, halting productivity in the factory and setting the stage in her journey to become a revolutionary and a voice for the underdogs.