Thanksgiving Cinema Classics
Get stuffed-full of these timeless holiday classics.
As Thanksgiving is approaching people are ready to get into the festive holiday spirit. One way to celebrate this national holiday is to watch nostalgic movies about Thanksgiving. 
If you are looking for a classic, the first movie that comes to the minds of many is the animated television-short A Charlie Brown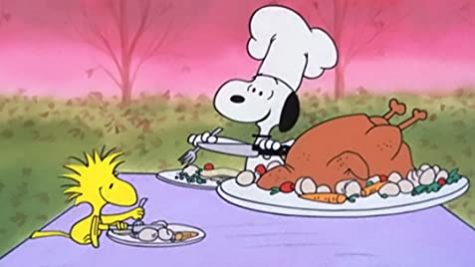 Thanksgiving (1973) based on the Peanuts comic strip by Charles M. Schulz. This timeless piece is about a boy named Charlie Brown, voiced by Todd Barbee, who never gets holiday cards or presents because he is deemed a loser by his classmates due to his bad luck. He accidentally invites his friends to Thanksgiving dinner even though he has plans later that night at his grandma's house. If that's not bad enough, he only knows how to cook popcorn and toast, leading to a charming and humorous dinner scene. But in the end, everything works out as Charlie Brown gets to invite his friends to his grandmother's Thanksgiving dinner. 
 If you are not into watching cartoons this Thanksgiving, a good suggestion is a '90s classic, Addams Family Values. This cult-classic from 1993 can work as a Halloween and Thanksgiving movie as it is about a spooky gothic family living in a modern suburban neighborhood. In this sequel, the Addams family welcomes a baby into the home. Siblings Wednesday and Pugsley aren't very welcoming of the new (and suspicious) nanny. The nanny (Joan Cusack) suggests the siblings be sent to camp to carry out her diabolical scheme of stealing the family fortune. While at camp, the two are forced to participate in a Thanksgiving play, leading to the film's most iconic scene as they rebel against the counselors. This movie, in all, is aimed at an older audience but is still family-friendly.
 If you're craving a more adult-style film, Planes, Trains, and Automobiles may be your answer. This 1980s buddy comedy is about the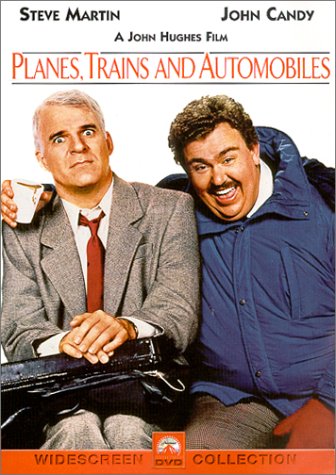 unexpected journey of Neal Page (Steve Martin) as he tries to get home to Chicago in time to spend Thanksgiving day with his family.  Unexpectedly, a goofy and accident-prone man played by John Candy offers to travel with Page, as they both try to get to Chicago. Annoyed by his new traveling companion initially, Page has a change of heart after his new travel buddy's past is revealed. If you want a good Thanksgiving comedy or just like movies from the '80s, this heart-wrencher is filled with comedic moments that will keep you laughing till the end of this classic movie.