A Place for Faith?
Muslim students lack a campus space to implement religious ceremonies.
Hundreds of Muslim students study at Grossmont College. But these students face problems at the college and are looking for solutions.
The problem these students face is the lack of restrooms where they can take ablution for prayer.
Ablution is the act of washing parts of the body such as face, hand with elbows, feet and some other parts of the body for each prayer. Muslims pray five times a day, morning, afternoon, late afternoon evening and nighttime. 
Tawab Quraishi is a full-time student studying computer science information systems. When he took classes on campus, he said he would come to college early in the morning and stay until late evening.
"I take ablution at home in the morning and keep it until afternoon," Quraishi said. "It is very hard to keep it for the whole day."
If you go to the toilet, then you are not allowed to pray and you must take ablution again, according to the rule of Islam.
Quraishi said if Grossmont had one or two bathrooms with ablution facilities, it would solve the mentioned problems. He added the current restrooms have no facilities for ablution.
Mumtaz Momand, another student who studies political science at Grossmont, mentioned another problem he faced when on campus. He said during prayer time, there was no place to pray and many times he would pray in the parking lot or in front of the classes, which bothered other students or him.
He added sometimes students who are not familiar with prayer or non-Muslim students ask him about it when he is praying, but he is not allowed to answer in the middle of the prayer.
"One day I was praying, and a student asked me what am I doing," Momand said. "I had to break the prayer and answer for him and pray again, which took more time from me, and I missed the class."
Momand said he believes all Muslim students at Grossmont experience the same problems on campus.
Another problem students mention is the lack of halal food in the cafeteria.
Muslims are not allowed to eat pigs, and also chicken and beef which are not slaughtered by the hand of Muslims who say Islamic words during the slaughtering time. The cafeteria does not have halal food, so many times Muslim students stay hungry all day unless they bring their own food.
Faridullah Mokhlis is an economics student at Grossmont in his last semester. He said he comes to campus in the morning and many times he brings food from home, but it is cold when he eats the food.
"The food which I bring from home becomes cold until lunchtime," Mokhlis said, adding it is also hard to keep food in a backpack or the car until lunchtime.
He said he went to the cafeteria and "asked for halal food," but workers at the cafeteria said they do not take responsibility for this meat to be halal or not.
With more students returning to campus next semester, the need to find solutions for these problems has returned. 
In discussing these issues, Denise Whisenhunt, president of Grossmont College said she is happy to spend time learning about and assisting in problem-solving with impacted students.
"I value student input," Whisenhunt said. "I look forward to working with our campus community to learn more about these concerns, and other issues which affect our students."
Leave a Comment
Your donation will support the student journalists of Grossmont College. Your contribution will allow us to purchase equipment and cover our annual website hosting costs.
About the Writer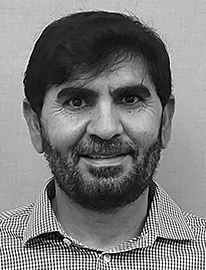 Abdali Khan, Staff Writer
A journalism major who is almost in his last semester at Grossmont College.