Dinner celebrates Henrietta Lacks' Southern-style cooking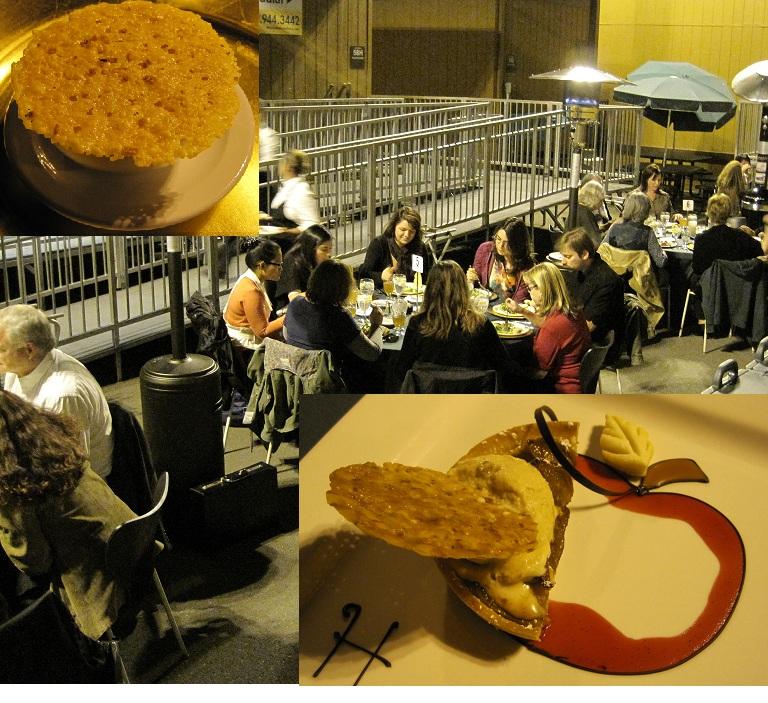 Story and Photo by Isaac Jeitler
GROSSMONT COLLEGE – The Culinary Arts department here  offered a beautifully presented and welcoming dining experience Nov. 10 in honor of Henrietta Lacks, whose life has been the subject of an interdisciplinary study program throughout this semester.
As guests arrived at the event, hosts and hostesses indicated open seating for friends to sit and mingle
around a table of their choosing.  Servers continued flowing through  the night serving  food tray after food tray and mixed non-alcoholic drinks in the  form of Arnold Palmer's (Iced-Tea blended with lemonade).
All types of persons were in attendance including students and faculty  who showed up and celebrated the life of Henrietta Lacks  by consuming various meals from her southern culture. The 6-course meal featured  some of the finest quality and food service by the Culinary Arts  department.  Ranging from salads, bacon bisque, red wine chicken and a  palette cleansing lime intermezzo with spiced peach and orange syrup,  the dining experience was enjoyable for everyone.  A vegetarian  substitute was also available as an alternative.
Joe Orate, Head Chef of the Culinary Arts  Department, addressed the crowd towards the end of the meal giving thanks in commemeration of Lacks, whose body produced a cell line that has been used in thousands of medical research projects.   Before serving the final course, Orate left us with the words, "Life is an  apple."  The ensuing course consisted of an apple-shaped dessert.
*
Jeitler is features editor of the GC Summit.  He may be contacted at
[email protected]