Meet AMSA: Grossmont Chapter
The American Medical Student Association: Grossmont College Chapter supports students pursuing careers in the medical field.
The fascinating medical field is a forever evolving art. As breakthrough scientific technology has become prevalent in the field, now, more than ever, medical professionals are required to go through rigorous and intense education and training to successfully treat patients.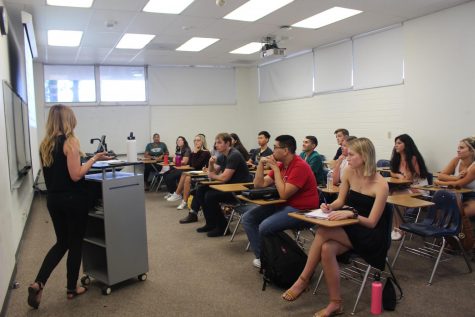 Grossmont offers an array of tools and programs to familiarize students with hands-on teaching to prepare them for the competitive medical field. One such program, which began as the Pre-Medical Honors Society, has blossomed and transitioned into the American Medical Student Association:
Pre-Medical Chapter at Grossmont.
"AMSA is going on its second year as a social institution here at Grossmont and has grown exponentially since its establishment in 2018," said Club President Christina Buksa. A major in sociology of science and medicine with a premedical emphasis, Buksa originally served as the volunteer coordinator for the Pre-Medical Honors Society (PMHS) before being granted the privilege of serving AMSA as current president.
"I found out about PMHS – AMSA's name prior to merging with AMSA national – through a friend who had heard about the club through campus club outreach," Buksa explained.
According to the AMSA's Grossmont College website: "AMSA is the oldest and largest nationally recognized association of physicians in training. AMSA at Grossmont not only strives to provide valuable resources to students who hope to pursue a career as a physician, but also aims to educate and help guide members in their preparation for medical school admissions."
"AMSA would not be anything close to as amazing as it is without the hard work of my board of officers Kyla, Caroline, Melissa, Hailey and Sarah," Buksa said. "As well as our dedicated Faculty Adviser Taneisha Hellon, who has been with us since day one. "The effort, time, and drive is truly what makes everything possible, and they really work hard to make our vision of AMSA a reality."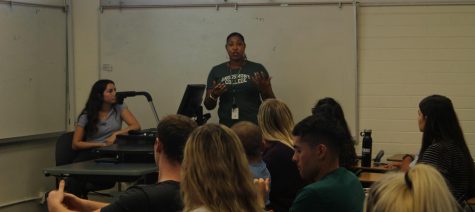 Hellon has been a counselor at Grossmont since 2017; she was approached by the former founder of the pre-medical honors society in Spring 2018 to become an adviser to the club.
"She was looking for a few club advisers who would be willing to support her and some of the other individuals who wanted to be a part of this program that supports students pursuing a career in medicine," Hellon said.
Referring to her Grossmont comrades as "family," Hellon said she cherishes being able to integrate her counseling background and perspectives to help organize AMSA and support students striving to become future practitioners.
"Being a part of a club where students take control of their destiny— it's just been such a pleasure to watch the club grow, but not only that, watch the students grow within their connections with one another and their desire to become practitioners," she said.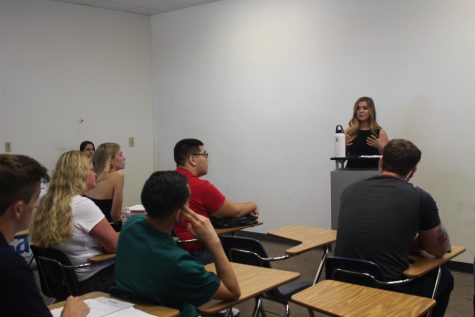 Both Buksa and Hellon are truly proud of what AMSA has already accomplished at Grossmont, as well as the goals and endeavors club officials look to pursue for the organization.
The adviser and club president contest that AMSA is not solely about helping students get accepted into medical school, but also connecting with their fellow peers and the campus.
"I just feel like students who are connected on campus tend to have this sense of belonging and accountability," Hellon said. "I feel that does really help with students' completion with their time here at community college, so I really felt like it was important for me to be present in that way—not only as a counselor at Grossmont, but as an adviser to support students and their goals."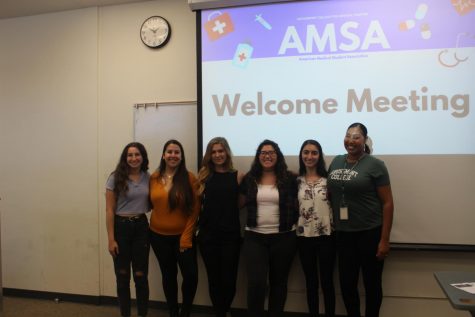 Buksa, who is also a Peer Mentor for Via Rapida F.Y.E. Program at Grossmont, agrees with Hellon's tenacity to help others succeed: "What I cherish about AMSA at Grossmont is that I get to improve the lives of other people." She continued: "One of my biggest driving forces in life is my love for humanity. I like to see people doing well and thriving and pursuing and eventually reaching their dreams. It allows me to share the knowledge I have accumulated and pour my time and effort to individuals who will not only become excellent for themselves, but also for others."
AMSA meets every first Friday of every month from 1 p.m. to 2:30 p.m. in 36-340.