A Degree With A Guarantee
GROSSMONT COLLEGE–California Community and State College newspaper editors, reporters and faculty advisors participated in a conference call regarding the 1044 pathway; a program to make transferring to a four-year university easier. The press conference was lead by California Community College Deputy Chancellor Erik Skinner and California State University Executive Vice Chancellor and Chief Academic Officer Ephraim P. Smith.
The goal of the 1044 pathway program is to not only help students to transfer from community college to a university without too much stress, but to also allow students to spend their funds and time wisely.  The program is designed to ensure that students do not waste units and are able to obtain their associates and bachelor's degree within a reasonable time frame.
With how impacted state colleges are in California, the program will make the student transfer experience smoother and will permit California residents with degrees to increase by allowing residents an easier way to earn degrees.
Students who follow the AA-T or AS-T program will certainly be matriculated into this CSU system. With this program, seats in the community and state colleges will also open up for other prospective students.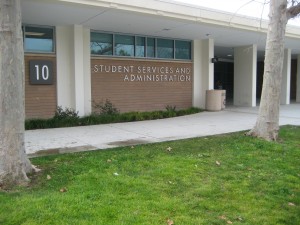 It was revealed during the conference call that there are 112 colleges involved effecting around 2.6 million students.  The system has a goal of 80 percent of the majors being transferred by Fall of 2013; with a hope for the program to have 100 percent by Fall of 2014.
A website has been created to help students navigate through the transfer program's majors and details; www.ADegreeWithAGuarantee.com. The site is extremely easy to use; with tabs to help navigate as well as has all information that students need to enter the program.  Ephraim Smith explained that the site has received over 60,000 visits and that there are helpful handouts that can be printed out with all the needed information.
The AA-T and AS-T programs will not only permit students to effectively obtain their Associate and Bachelor's degree but will  allow the process to be more fluid and less stressful on most of the already exhausted students on community college campuses.